A few weeks ago we were lucky enough to see one of our dresses being donated back for another run down the aisle.  We always love it when they 'come home to mama', but in this case we were in for a bit of a surprise.  We didn't recognize the dress!  That's kinda like sending a kid home after summer camp and their parents not recognizing them… to Helen (founder) at least.  She knows them ALL!
Anyway, we were all so incredibly impressed by the transformation that we had to share it with you.  And apparently, it wasn't hugely difficult or time consuming… it just took a little imagination

 Enjoy!
Before: A very simple destination dress… and a bit of a blank canvas!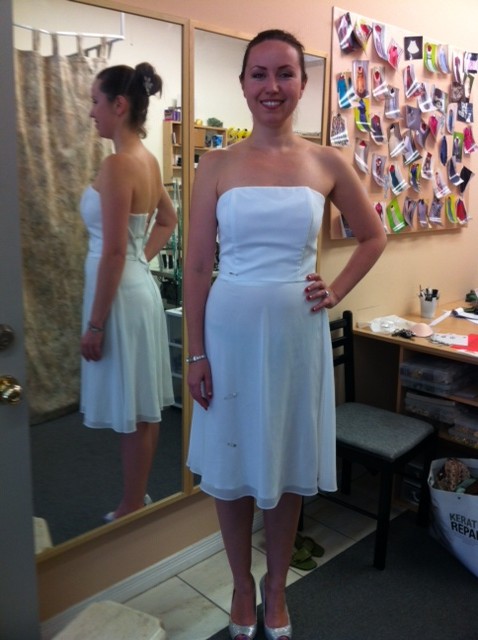 After:  A totally FUN little number!  With a stunning bride to show it off

 Thanks so much Jane for sharing your creativity, photos, and the dress itself!