I'll bet that like most women, you have things lurking in the back of your closet that you'll never wear again.  Have you ever seen the movie 27 Dresses?  Well, we figure you might not have that many, but perhaps one or two 😉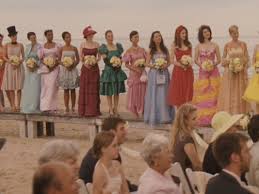 This year, in conjunction with the Toronto District School Board, we're collecting bridesmaid dresses, formal dresses and prom dresses for a new informal program.  We aim to help several young ladies in vulnerable areas of the city in celebrating their Grade 8 graduation in style!  We feel it's a great chance to recognize an important milestone and encourage them to continue their educational pursuits.  There are several organizations who help the high school grads, but some students don't get that far… particularly without some support and encouragement.
Feel free to drop off your special frocks any time during our shop hours; Wed 6-9pm, Sat 10-5pm and Sun 12-5pm.  Thanks so much for your generosity and support!