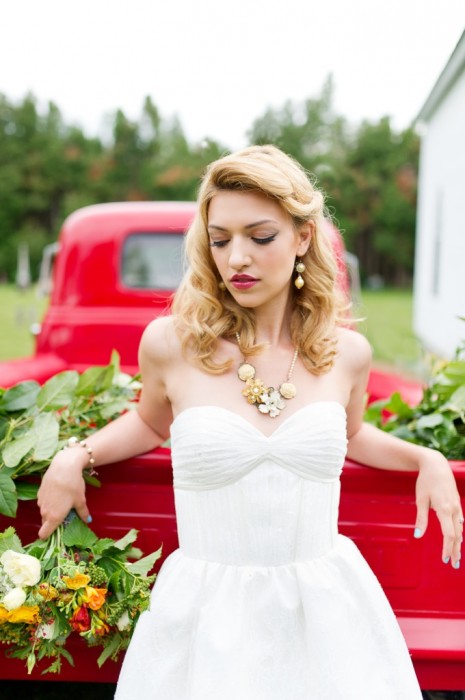 Frequently we're asked for suggestions on how to incorporate beautiful vintage pieces into your wedding day… sometimes to remember someone who is no longer with us, or just to feel that they are right there with you as you walk down the aisle.  I asked Hattie Dustan of Hattitude Jewelry for some thoughts on how this could be done.
Here's an excerpt from the great info she sent along, and feel free to read more here.
Wondering how to incorporate your vintage jewelry into your wedding day? 
Do you have your grandmothers brooch that just sits at the bottom of your jewelry box? Hattitude Jewellery specialized in taking family heirlooms and creating them into new one-of-a-kind modern pieces for you to wear on your wedding day. Your something new and your something old…maybe even your something blue. Hattie Dunstan is the designer behind Hattitude Jewelry.
I have a vintage brooch my grandmother or mother left me, how can I incorporate it into my wedding day?
Let Hattitude jewelry upcycle your vintage pieces of jewelry into a beautiful one of a kind necklace, bracelet or modern day earrings for you to wear on your special day. You can work with the designer Hattie to create the most perfect piece for your wedding day. It becomes extra special knowing your wearing a family heirloom and that you helped design the piece of jewelry.