We've had a very very busy couple of weeks to start off the New Year… yowza!  Thanks so much to all the new brides-to-be who pay us a visit in their search for the perfect dress.  We've met some fabulous ladies, and look forward to your visit too

And yes, the dresses keep coming in as well.  As always, these donations are what helps make it all happen, and we can't thank our generous donors enough.  Big hugs to you all!  Don't forget to send us pics to share so that we can post them here.
Meghan married the love of her life George very recently, and wasted no time in having her dress delivered to be loved again.  It's super light and comfy, allowing you to dance the night away regardless of location!  Thanks so much Meghan for your generosity, and sharing this great pic – what a beautiful winter wedding.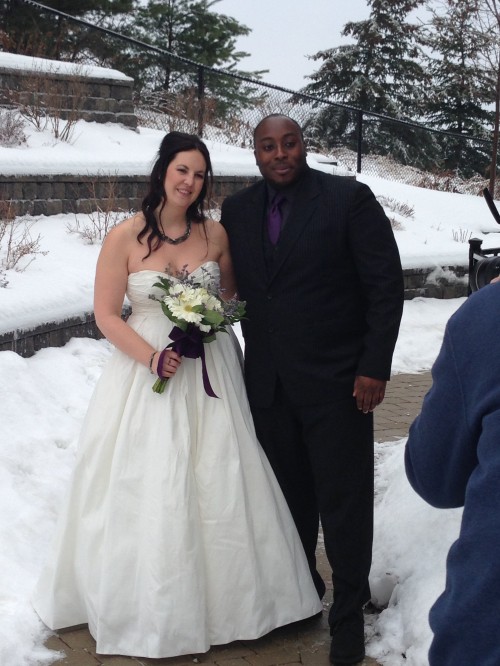 Lana's dress was also worn for a winter wedding, and she's stunning in it.  The dress definitely begs to be loved again (and again?!) in this lovely shot  taken by Shaun Taylor from Niagara.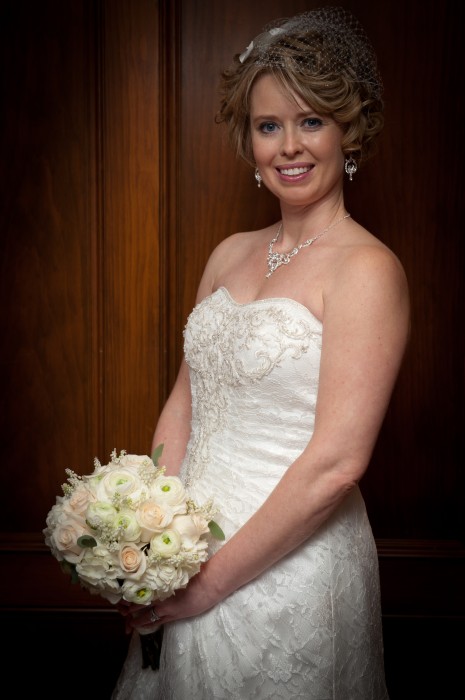 Thank you so much Meghan and Lana.  Congratulations, and may your marriages be full of love and laughter!