Every single day we are lucky enough to receive at least one dress… some come through donations at the shop, and others arrive through Canada Post from all over Canada!  Sometimes we're fortunate enough to have pictures sent in so that we can show you what the dress looks like 'in action'!!  Those dresses sell even faster as a result.
This week we'd like to share pics of Sarah's gorgeous Maggie Sottero gown.  As you can see, it is beautiful just hanging in the window, but on Sarah… it comes to life and both she and the dress are stunning. She's hoping that someone will have an equally amazing day in the dress that she enjoyed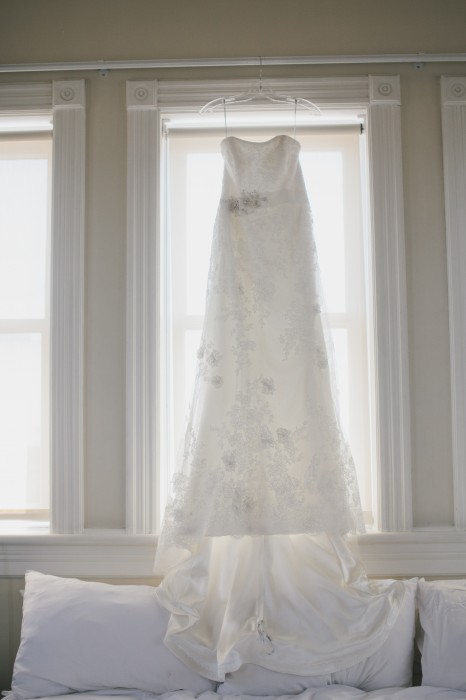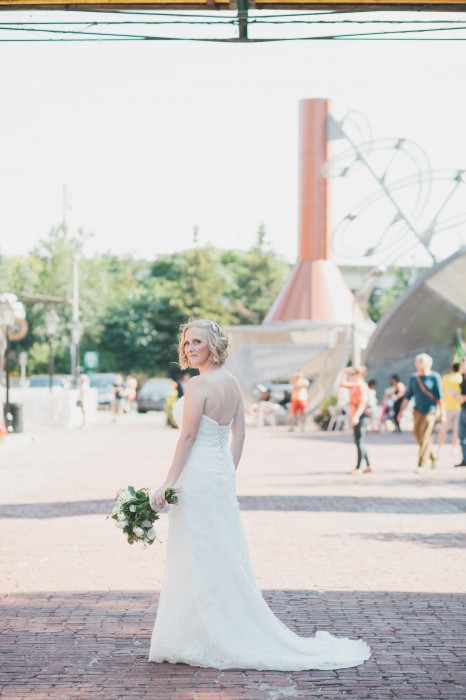 Thank you so much Sarah for offering us your dress – it will make another bride's wedding dreams come true and help us raise needed funds to fight cancer!  (Photos courtesy of Mango Studios)
And… to round off the week in a fabulous way, we saw another dress come "full circle" – both bought and donated back to The Brides' Project.  Winnie shared these words:
I actually found my dress at The Brides Project around a year ago.  When I found out about your organization, I knew it was to be on top of the list of places to go on my search for my wedding dress.  My intention was to keep the cycle going and bring the dress back after the honeymoon, but it was harder to part with it than I thought.  One year later, here I am and I hope it will leave another bride feeling as beautiful and special as it made me feel on my wedding day.
We know it will… as evidenced by how amazing she looks!  Winnie, thank you so much for being a part of what we do here!  The love and joy that you shared on your wedding day will be passed on with this wonderful gift to the next bride to be.  (Photos courtesy of Lucy Chang)