Flower 597
http://www.flower597.com/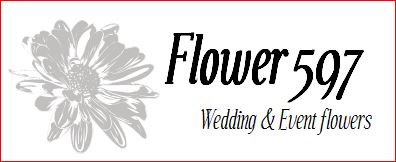 Inoong Jun is committed to providing our clients with spectacular wedding flowers with their budget, and is an absolute GEM!  You can see some of his work at the following links:
Inoong has personally mentioned that our clients will get not only the best design, but the best prices in the GTA.  We love the commitment to quality, customer satisfaction and competitive pricing

 Mention that you found his shop through The Brides' Project and 10% of your purchase will be donated to cancer charities.  Just chat with Inoong about your donation options… he's happy to make this contribution, and we hope that you will include this great spot when you're shopping around for wedding flowers.
Bernard Thibault Floral Artistry
bernardthibaultsblog.blogspot.com
Bernard donates a portion of all funds that are derived through referrals from The Brides' Project in keeping with our socially-conscious mission and to help brides achieve that wedding that really DOES last a lifetime!  His work is beautiful, cost-conscious, and he is a delight to work with. He does both natural and synthetic flowers, so take your pick!  He does great work, is just up the street so you can pop in and say 'hi' for a consultation! We are offering free wedding consultation, a free throw bouquet for the bride and a free, day and night, boutonnieres for the groom for all wedding booked with us. Call us for a consultation at 416-465-4311.
Kimberly Anne
Kimmie is just amazing when it comes to being creative with floral designs.  She truly listens to clients, and not only meets, but exceeds their dreams.  She such a warm and loving woman, and everyone who has worked with her has had nothing but beautiful things to say about the experience.Working out of her home means that she doesn't have the overhead many vendors have.  Her prices are very reasonable and fair, and her service and attention to to detail are outstanding. You may e-mail Kim here.