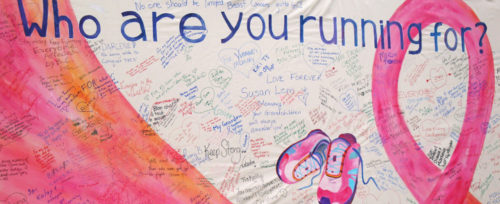 This year, you'll see a gaggle of staff and friends of The Brides' Project attending the Run for the Cure 2012 on Sunday September 30th at U of T Campus.   We take part in this terrific event to celebrate the advances in cancer research and treatment that have kept us, our friends, sisters, mothers, aunts, grandmothers and others with us today.  We also take part to remember those we've lost.
We welcome you to join us in the sea of pink, and/or to make a donation to our team!  The Brides' Project is contributing $15,000 for this effort, and these funds are made available with thanks to the wonderful brides who have donated their wedding dresses, and the lucky new brides-to-be who gave them a new home

 Thank you all for making this possible!