This week we received a box full of stunning gowns from Brooke at Runway Bridal in Belleville.  She's been fabulous to us… regularly sending us these incredible packages of gowns that sell lickity split!  Thank you so much Brooke for your continued support – we so greatly appreciate it!
Here are a couple of photos of the new arrivals – the others you'll just have to make an appointment to see!
A Mori Lee Portia in size 12:  This dress is unique with the 3 straps that close the back… but also leaves it open 'n' quite sexy – or you can use the modesty panel and cover up a little more.  I love how it hugs the butt and hips.  Va va voom!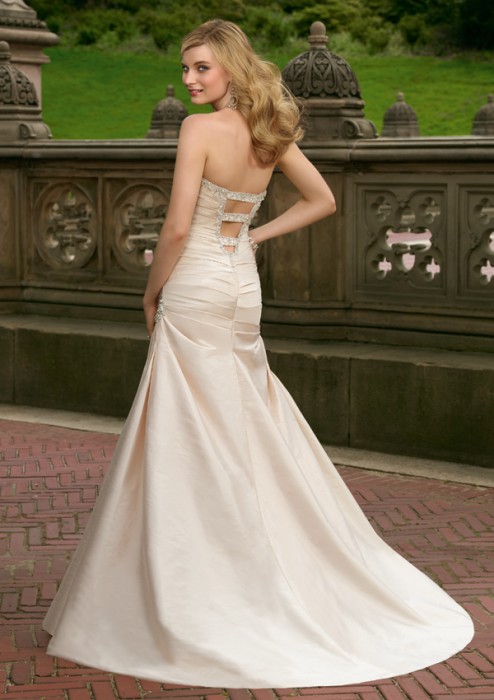 And, we also have a picture of the Jasmine "Spring" in size 10.  These one-shouldered dresses are all the rage :) Oh, and it looks like it has pockets – how handy!