I apologize… it's been a while, and we're so happy to receive your emails about your weddings with photos to let us be there vicariously!
So… without further ado, it's time to share some of those!
The first is from Stacey who wrote:
I've been in touch with you a couple times over the years (my mom too), and finally, I'm sending my dress back to you, so hopefully a third bride will wear it.  It was sooooo hard to part with it, I must admit, but I know it just makes sense.  Rather than it collecting dust in my closet, this dress will be passed on with even more proceeds going to support cancer charities.  It means a lot to me, and feels good, no matter how tough it was!

A very close family friend, who was best friends with my Nana, spoke at our Canadian wedding (2011).  It was amazing to have her there, and hear her words of advice, love and wisdom.  She passed away from breast cancer in 2012.  My best friend was then diagnosed with breast cancer in 2013, and is totally kick ass fighting it!  She's the toughest person I know, and I've learned and continue to learn a lot from her, especially about being grateful for everything, no matter how small.  And I'm incredibly grateful that the Brides' Project was created!

I heard about the Brides' Project from a friend who bought her dress there, in 2010.  Since then, a few of my friends have either bought their dress from you, or given their dress to you, or both.  Everyone loves it!  You all do a fantastic job!
Stacey, congrats to you and Sascha, and thank you for bringing the dress back for another trip down the aisle.  That dress has accumulated some seriously great karma… and mileage!!
And then there is the lovely Sarah who was married earlier this year, and wore one of our frocks.  She looks phenomenal, and these pics by friends and the folks at KPStudios capture a wee bit of her glow on the big day!  Her dress is back here to be loved again, and worthy of it!  Thank you so much Sarah, and enjoy a lifetime of love and happiness with your hubby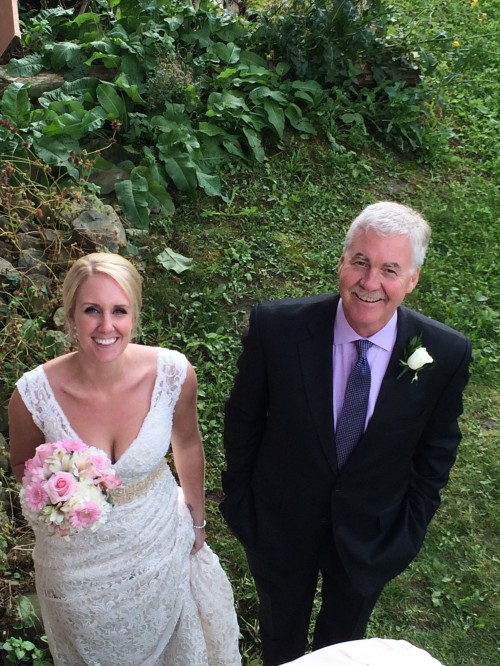 Lesli brought a stunning piece to share with us after her wedding.  As she says,
I enjoyed meeting you guys today, and leaving my dress in such great hands!

As promised, here are some pics that will hopeful help with the sale. The attached includes pictures of the original dress, and also the photos of me on my wedding day!

She is terrific!
Thanks so much Lesli!  Your dress will delight another bride, and help us greatly in our fight against cancer.
Back in June, Patricia (aka Trish) married the love of her life James in a dress she found right here!  We'd like to think she had a phenomenal experience here… we certainly endeavour to make it memorable and fun

 She certainly brings the gown to life, and here with James, it's pretty clear that she's beaming with joy.  Thank you Trish, congratulations, and remember there is no statute of limitations on being a newlywed 😉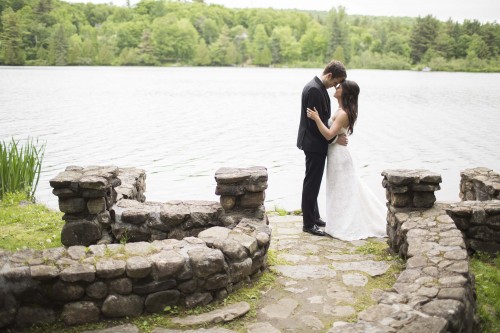 Often we have brides visit, or donate a dress, who are not 'girly girls' but just women like myself and our staff who can enjoy the experience of wearing a gown, but don't exactly dream about it since we were children.  Marni is a lovely breathe of fresh air… down to earth, straightforward, comfortable in her own skin… and… a beautiful bride.  She donated this incredible piece, and thank you so much Marni

 We're so glad you enjoyed your day in it… and will enjoy so many more with your hubby (just perhaps not always in a wedding gown!).  The photo below is courtesy of Lynne Kotowich.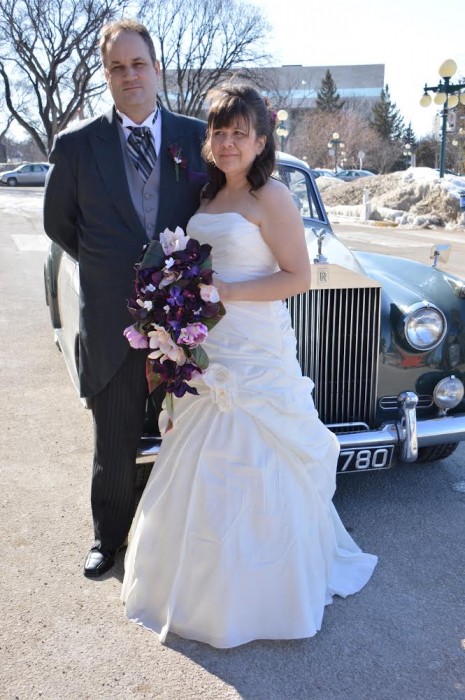 And just to top off the joy of posting so many pics of our amazing clientele… here is Sarah in her stunning lace gown… va va voom!!!  Thanks Sarah for sending us this photo… yowza!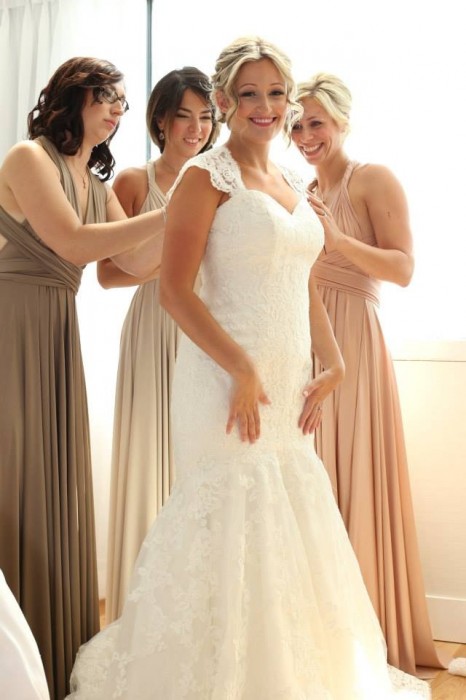 Thank you ALL for being a part of what we do here.  While we rejoice every time we help a bride find her perfect dress… we also love sharing your pics and sharing your joy among our volunteers who make that happen.  It means a lot to us!