I've been a fan of Jessica Blaine Smith Photography for several years… we've seen some great shots sent in by brides, and above all else, they are fun and different!
Our mutual clients Tracy and Emmanuel  were recently wed in July.  Tracy's dress is one of our fantastic 're-designs' by Samantha at Sparkle and Pomp – a vintage silk gown that was remodeled to be trendy and stylish.  You can see the before/after transformation here: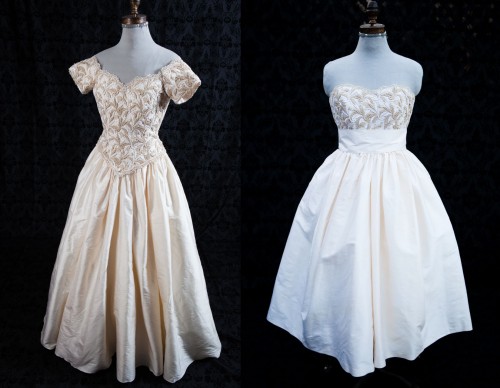 But best of all is seeing it on the new bride!!  Tracy brings it to life.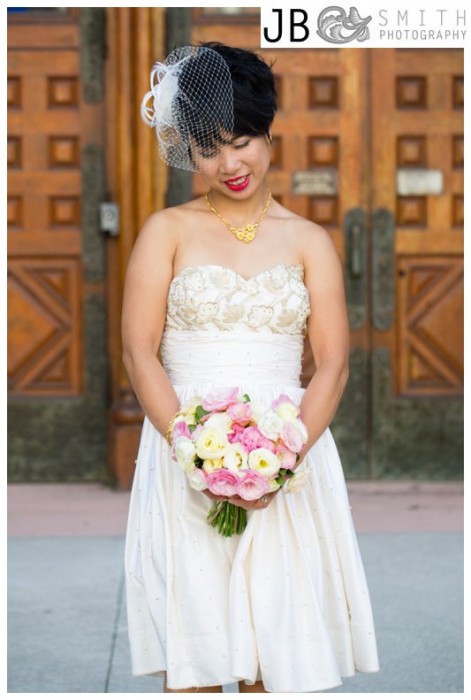 And better yet… it was a dress that allowed her to truly enjoy her day!  Bicycle riding included.  I love Jessica's pics of them riding off into the sunset together :)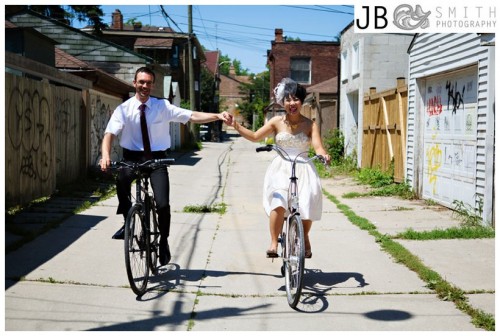 Congratulations Tracy & Emmanuel!  Have a beautiful journey together.