The Brides' Project donates ALL PROFITS to cancer charities, and the dedication of our donors, volunteers and brides-to-be makes this possible.  In 2017, our annual donations hit a record high of $192,000, and within the year ahead we hope to hit a very important milestone of $1 million in total donations.
Who we support
To make sure that every dollar goes as far as possible, our Board carefully reviews the charities we support.  We also recognize that there are many others who are extremely deserving and do amazing work in our community
We support 3 main areas:
1. Children and their families through Gilda's Club, the Sick Children's Hospital Foundation and Camp Quality.  The Brides' Project was founded in the memory of a childhood friend I lost to cancer… and there are specific and unique needs for the pediatric patient and his/her family.
2. Research/Treatment.  We want to help find a cure.  We want to see more effective treatments.  We no longer donate to 'cancer-specific' charities (e.g. breast, prostate, blood cancers, etc.) with the understanding and advice that many lethal cancers are under-funded.  Instead, we trust the larger funding organizations (e.g. The Sunnybrook Odette Cancer Centre, the Princess Margaret Cancer Foundation, Trillium Health Partners and the Terry Fox Foundation) to allocate funds where they are needed in research, treatment and prevention.
3. Patient Support.  While science may cure cancer, the impact goes far beyond the medical implications, and affects everyone in the family in a myriad of ways. Gilda's Club provides incredible social and emotional support to cancer patients and their families, while the Nanny Angel Network provides needed relief for mothers with children.  Other groups like Sunnybrook also provide cancer support services, so there is considerable overlap between these categories.
As part of our immediate community, we also provide local support to the Yonge St. Mission to help women and families within our neighbourhood through their DoubleTake store initiative.
The breakdown of our 2017 donations is shown below: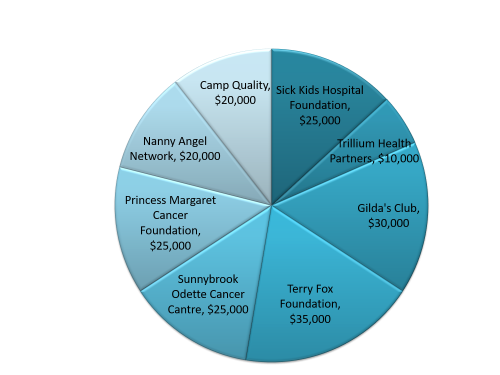 Other donations
Our gifts are not always monetary donations; we also donate dresses and/or accessories to other groups such as Arts Junktion, Ballroom Blitz, DoubleTake and several others who use them for fundraising or direct service provision to their clientele.  We have helped several overseas groups in places like Haiti, the Democratic Republic of Congo and other developing nations.  In addition, in 2012 we were responsible for outfitting 15 North Korean refugees for their group wedding at City Hall.
Here is a little more information about our many beneficiaries:

Princess Margaret Cancer Foundation
Their goal is to raise and steward funds to deliver breakthrough research, exemplary teaching, and compassionate care at The Princess Margaret, one of the top 5 cancer research centres in the world.  With the PMCF, we hope to achieve their goal… We Will Conquer Cancer in our Lifetime!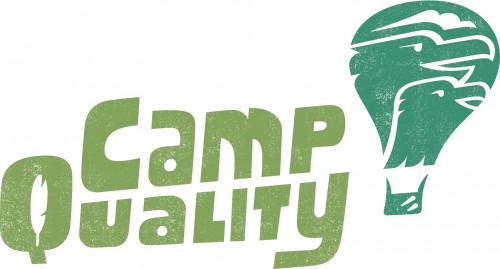 Camp Quality
An amazing group that provides year-round support for children suffering from cancer and their families.  Among their services, they have 6 physical camps across Canada, a Leadership Development program for teens, and a Puppet Program that is used to teach young children about cancer.

As the sixth-largest cancer program in North America and a partner of Cancer Care Ontario, the Odette Cancer Program at Sunnybrook Health Sciences Centre receives 250,000 patient visits each year, providing innovative and compassionate cancer treatment to people from across Ontario. The program's fundamental aim is to find cancers early and treat them with the most advanced, minimally invasive techniques so patients can get back to their lives quickly.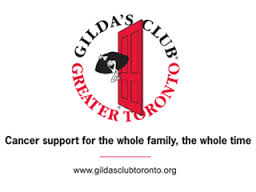 Gilda's Club
Gilda's Club Greater Toronto is a place where men, women, teens and children with cancer – along with their families and friends – can join with others to build social and emotional support as a supplement to medical care.   Gilda's Club also welcomes long-term cancer survivors and those who have lost someone to cancer.  Free of charge, Gilda's Club offers support and networking groups, lectures, workshops and social activities in a non-institutional, homelike setting.   Gilda's Club Greater Toronto is the forefront in providing member centered care.   Our customized membership plans are specifically designed to meet the on-going needs of each child or adult.

Terry Fox Foundation
The Terry Fox Foundation is an extremely efficient fundraising organization that focuses on cancer research.  They have funded millions of dollars of groundbreaking research that has helped make huge strides ahead in the fight against cancer.
The Sick Kids Hospital Foundation.

We direct our donation to the Garron Family Cancer Centre: The Garron Family Cancer Centre is a complex, innovative and collaborative initiative that brings together scientists, clinicians and educators from across the hospital to transform paediatric cancer outcomes worldwide.
The Nanny Angel Network is a newer beneficiary for us starting in 2016.  This fabulous group provides free specialized in-home childcare for mothers who have been diagnosed with cancer, for those requiring palliative care and for families requiring additional relief during the bereavement period.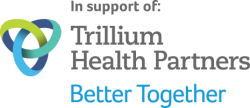 Trillium Health Partners is a new beneficiary for 2017.  Trillium Health Partners Foundation is dedicated to raising the critical funds needed to address the highest priority needs of Trillium Health Partners; Credit Valley Hospital, Mississauga Hospital and Queensway Health Centre. It is one of the largest academically-affiliated community-based hospitals in the province. Trillium Health Partners' Carlo Fidani Regional Cancer Centre has transformed cancer care for people living in communities across Peel and Halton regions. With the generous support of The Brides' Project, Trillium Health Partners can continue to acquire the most advanced cancer screening, prevention, and treatment technologies so that patients can receive the highest quality care – close to home.