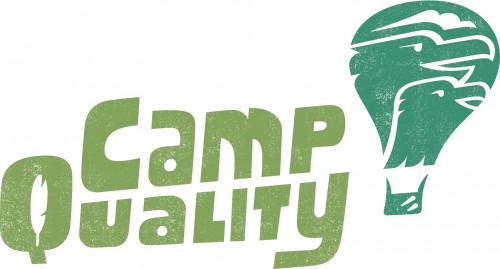 It's Giving Tuesday… time to think about the amazing organizations in your community who do fabulous work to better the lives of others.
Our spotlight today is on Camp Quality… an organization that The Brides' Project has supported for over 10 years.  We're delighted to send them another $10,000 to support the hundreds of campers and volunteers who put a little magic back in the lives of children with cancer.
Camp Quality Canada is a volunteer driven, non-profit charitable organization empowering kids affected by childhood cancer through camp and year-round family programming. Rooted in the philosophy of its founder that "No one can do anything about the quantity of life, but we all can do something about the quality", Camp Quality helps enables children to turn life's challenges into adventures.
With programming in British Columbia, Alberta, Manitoba and Ontario, The Brides' Project is helping Camp Quality to make an impact on children and families dealing with cancer across Canada.